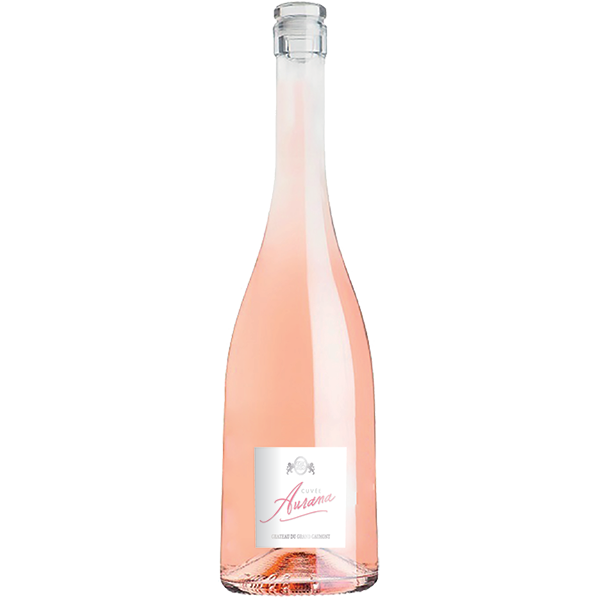 "Aurana" translated from the old Occitan is "lightness", "extravagance"
This new cuvée, is fresh and light with fragrant notes of roses, redcurrant and the tang of citrus fruits. This delightful Rosé should be served between 8º and 12º. It is perfect to enjoy now and ideally should be drunk within the year.
Cuvée Aurana Rosé is a very versatile wine and will be delicious with your aperitifs, summer meals, white or red meats, barbecues, cold cuts, fish or shellfish dishes, mixed salads, pasta, pizzas and pies, and summer desserts.
Technical sheet
Photo of the bottle