The Corbières region benefits from ideal conditions to offer superb soils for growing vines.
The vineyard grouped around the Château is made up of clay-limestone terraces and well drained gravel soil. The dry sunny and warm Mediterranean climate favours long vine cycles and the strong North wind blowing throughout the year, limits treatments.
This terroir entirely dedicated to viticulture makes it possible to produce fragrant aromatic wines, thanks to the Languedoc sun.
Château du Grand Caumont produces 70% of its wines in the AOP Corbières appellation and 30% in Vins de Pays, IGP Oc and IGP Aude. The Grand Caumont vineyard estate has been experimental since the 19th century and has seen many optimizations in recent years both in terms of grape varieties and winemaking.
The grape varieties grown there are traditional grape varieties from the Corbières region.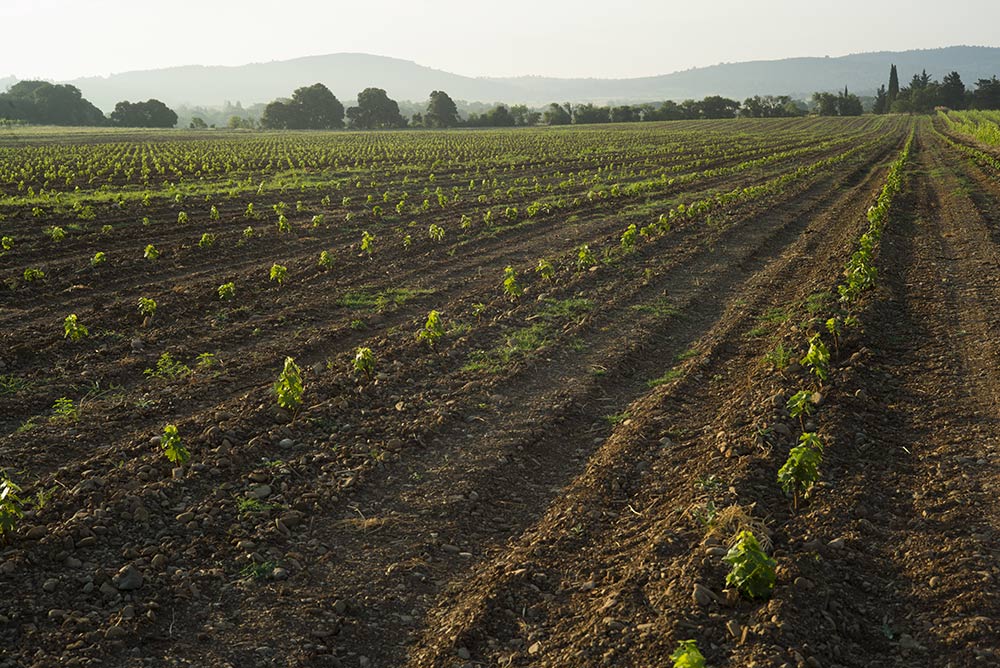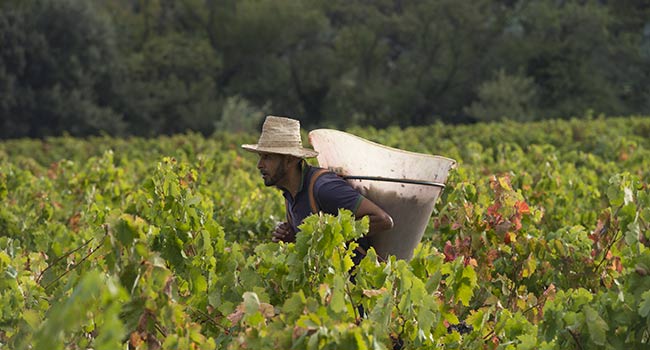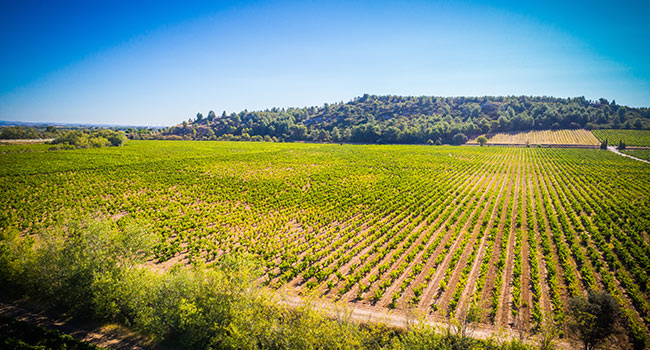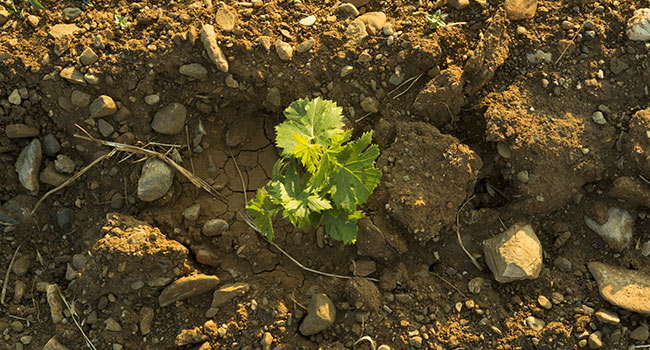 AOP Corbières
The grape varieties are traditionally black Carignan, a traditional Languedoc grape which has regained its prestige and has great aromatic qualities. The domain was also restructured about thirty years ago with Syrah and Grenache noir, grape varieties which are very well adapted to the terroir of Languedoc. The average age of the vines at Château du Grand Caumont is 40 years.
The property has a number of plots of old Carignan vines which are over 60 to more than 85 years of age that are manually harvested and vinified in full berries.
IGP Oc and IGP Aude wines
The Domaine du Grand Caumont Vins de Pays are essentially made up of Merlot, Cabernet Sauvignon and Syrah which are harvested using modern and efficient machines which separate the grapes from unwanted materials, eg leaves, and are then traditionally vinified.
New planting
With the objective of permanent optimization of the cuvées, enrichment of the aromas, diversification of the wines, Laurence Rigal has also planted in recent years grape varieties which were not yet represented at Château du Grand Caumont such as Cinsault, very fine and aromatic grape for the Rosé wine, Vermentino with floral and fruity notes for the White wines and Marselan with notes of ripe fruit for the Vins de Pays. She also planted Mourvèdre a superb grape variety, on the very beautiful plot that she acquired in the Corbières Boutenac Appellation, on the side of the « Garrigue » below the magnificent site of «La Roche Trouée».